Environmental awareness and conservation of resources are becoming increasingly important for our (external) stakeholders as well.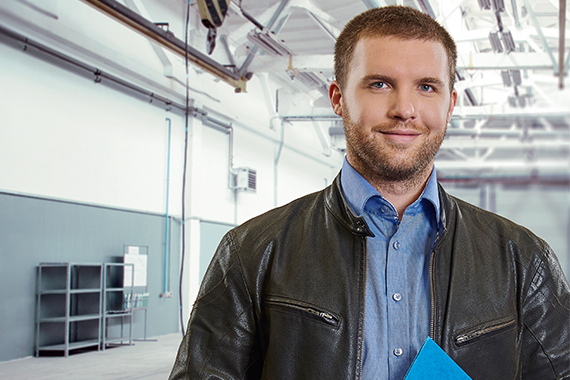 Our Environmental Philosophy
There are two important perspectives which influence our commitment in the area of environmental management:
On the one hand, we see it as a part of our Corporate Responsibility and as an integral part of our corporate philosophy to ensure a sustainable corporate development by paying attention to raw materials resources, not only in purchasing, but also by reducing packaging materials and waste as much as is possible. We are well aware of the fact that we are also responsible for the coming generations.
On the other hand, resources such as energy and water as well as waste and waste water constitute an important cost factor for our company. With regard to efficient production, we therefore not only pay close attention to limiting our use of resources as much as possible. We also endeavor to keep non-recyclable waste from production and packaging to a minimum. One stage of our value creation cycle, however, is also what is commonly referred to as refurbishment, i.e. the salvaging and restoration of used devices in order to extend their useful life.
An effective Environmental Management System which not only pays attention to the own use of resources, but also keeps an eye on this factor among suppliers therefore contributes significantly to global environmental protection. This responsibility is largely up to multinational enterprises with global activities such as NOVOMATIC. In 2015, we therefore set the goal of rolling out our internal Environmental Policy, which already applies to Austria (NAG), Germany and Italy, to further Group companies, thereby encouraging them to use resources wisely. In our view, this also includes keeping an eye on a company's suppliers and to analyze them, including with respect to ecological risks. In 2015, we completed a first analysis for our suppliers with the highest volume at our Gumpoldskirchen location and can conclude that the environmental risks are very limited.