Securing the long-term success of the company
True to the three-pillar model of sustainability, the Corporate Governance field of action focuses on areas that secure the long-term economic success of the company: Compliance Management, Quality Management and Investment in Innovation.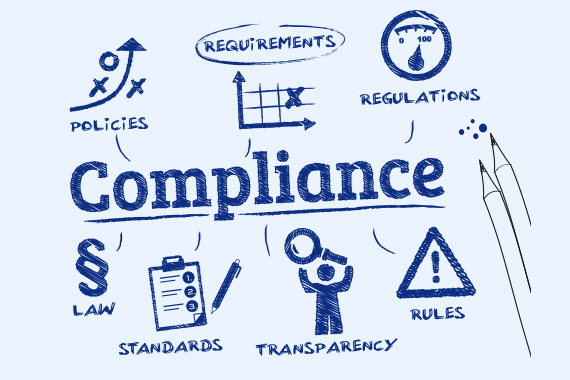 Compliance Management
Regarding NOVOMATIC, our understanding of a "Compliance Management System" includes several aspects which clearly also include an ethical dimension related to morals and corporate values. We want to behave correctly - not just in terms of ensuring that we do not violate applicable law. Our objective is to ensure that our employees also comply with certain moral concepts which our company holds. Bullying or discrimination, for example, is obviously prohibited through internal guidelines as well as legal stipulations. An own sense of wrongdoing and an individual's personal attitude towards legally compliant and ethically correct behavior, however, is far more effective than pure regulations or the threat of punishment.
We foster this compliance mindset through several measures. On the one hand, each employee is given a copy of our Code of Conduct when they start working here. This sets out certain patterns of behavior and directives, e.g. regarding money laundering prevention, data protection and conduct.
In addition to this, training courses on special topics in the area of Compliance Management are held on a regular basis, primarily to inform and raise awareness of specific issues, as well as to highlight disciplinary consequences.
Quality Management
Quality Management is deeply rooted in each of our business units, both in the production of gaming equipment and in service and catering, and when running casinos.
Regardless of the business segment, NOVOMATIC places emphasis on continuous improvement, and also subjects itself to regular external certification to safeguard internal processes and to obtain structured external and critical feedback: As an Austrian producer of gaming equipment, NOVOMATIC AG has, for instance been ISO 9001 certified for a number of years, as has ADMIRAL Casinos & Entertainment AG as an Austrian provider of gaming machines. Our internal processes are improved on an ongoing basis by means of annual monitoring audits and triennial recertification audits.
This focus on quality and the fulfillment of high demands is not just limited to Austria: LÖWEN Germany is undergoing an intensive certification process for a Germany-wide recognized industry standard until the end of 2016. All ADMIRAL arcades in Germany will be certified in this way. Additionally, companies in the LÖWEN Group also each have a certified quality management system.
NOVOMATIC Italy began preparing to acquire a quality certificate in 2015 from the European Lotteries Association. Companies applying for the ELA certificate must fulfill a catalog of eleven items with numerous detailed individual aspects. Apart from requirements regarding reporting, including to external stakeholders, the certified companies also undertake to adhere to certain standards regarding communication and advertising. As ELA members, the companies at the same time commit to supporting this association in launching responsible gaming initiatives. They also provide financial support for research studies and trade conferences for the continued education of member companies. The overall objective of this voluntary association and the voluntary certification is to use peer pressure and the internationally renowned reputation of the certification to implement high industry standards even in regions where this is not explicitly required by law.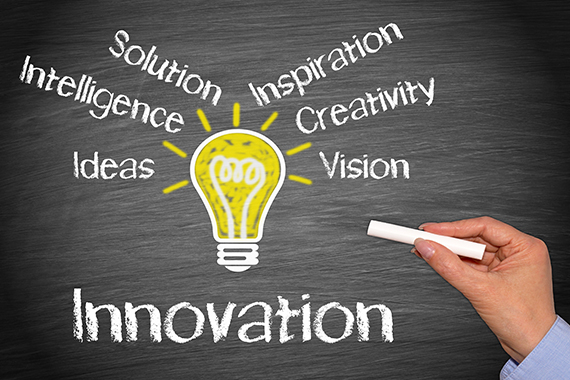 Investment in Innovation
Within our company, innovation and creativity have utmost priority among our corporate values. This is reflected in particular in our current materiality matrix in which innovation (management) was awarded a particularly high priority from a business perspective. Why we see innovation management as a core value is easily explained: as an internationally leading gaming technology group, it is crucial that we not only recognize trends early on, but also trigger and drive new trends, if we want to maintain a strategic position within the market. Innovation management is therefore understood as systematic planning, management and control of innovation within organizations.
This is also the reason why in 2015 we already initiated first preparations for the implementation of an internal idea management system at ADMIRAL Casinos & Entertainment AG. We want to offer our employees a platform through which they can present their suggestions and ideas to the management board. An internal expert jury evaluates the submitted suggestions and assesses their feasibility based on a predefined catalogue of criteria. Suggestions which can demonstrably contribute to corporate success are to be rewarded with a prize. LÖWEN Deutschland is a pioneer in this regard: the company has already been operating an internal platform used to collect the employees' creative and innovative suggestions. Selected projects are regularly highlighted in the quarterly employee magazine "WIR".