The well-being of our employees is very important to us, which is why we work hard to assure it. As an employer, NOVOMATIC has received numerous awards of which we are particularly proud.
Best Employer in Lower Austria 2022
The MARKET Institute regularly conducts surveys on the attractiveness of employers and has chosen NOVOMATIC AG (Austria) as the best employer in Lower Austria for the year 2022.
A total of 5,000 people chose their winners from 420 leading companies in the industry, trade and service sectors in Vienna, Lower Austria and Burgenland. The criteria for the assessment included regional relevance as an employer, working conditions and the future fitness of the company.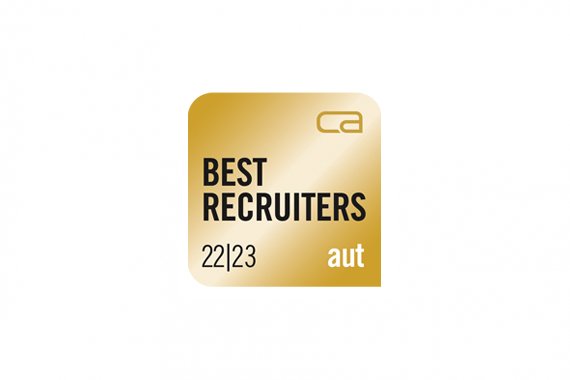 Best Recruiters 2022/2023
NOVOMATIC attaches great importance to an appreciative and respectful approach in dealing with applicants and thus potential future employees. This has now been confirmed with NOVOMATIC being awarded the gold seal of approval from BEST RECRUITERS 2022/2023.
In the ranking of leading employers, recruitment quality at the approx. 600 largest employers in Austria, Germany, and Switzerland is evaluated on various criteria in the areas of recruitment presence, online job advertisements, treatment of applicants and applicant feedback.
NOVOMATIC convinced with new approaches in recruiting and was therefore awarded the golden BEST RECRUITERS seal and the industry victory in the category of electrical / electronics production.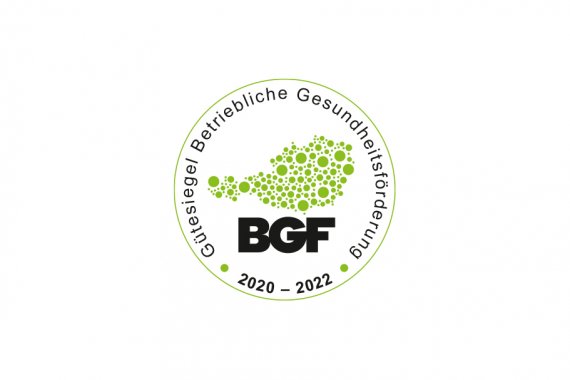 Betriebliche Gesundheitsförderung (BGF)
NOVOMATIC has again renewed the seal of approval of the Austrian Network for Workplace Health Promotion (BGF) for the Gumpoldskirchen site. This seal of approval award is valid for the years 2023 to 2025.
The Austrian Health Insurance Fund awards the BGF seal to companies that pay particular attention to promoting the health of their employees. The audit examines a company's health orientation and awards prizes for its achievements in promoting employee health.
The BGF seal underscores NOVOMATIC's commitment to the well-being and satisfaction of our employees.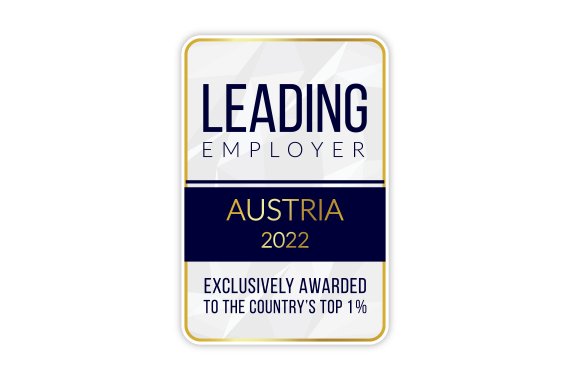 Leading Employers Austria 2022
In April 2022, NOVOMATIC was awarded as "LEADING EMPLOYER Austria 2022".
Every year, LEADING EMPLOYERS collects and analyses millions of meta data obtained from freely available secondary sources about employers in Austria and abroad. The award is given to those companies that are repeatedly evaluated by independent institutions and current employees. The comprehensive study translates a wide range of
quality criteria and labels - each focussing on a specific perspective - into a unique and holistic view of employer qualities. For example, employee satisfaction, employee benefits,  Corporate Responsibility , understanding of company values, reputation, human resources expertise and talent communication are all included in the assessment.
NOVOMATIC is proud to be one of Austria's top 1% employers among 40,000 companies surveyed.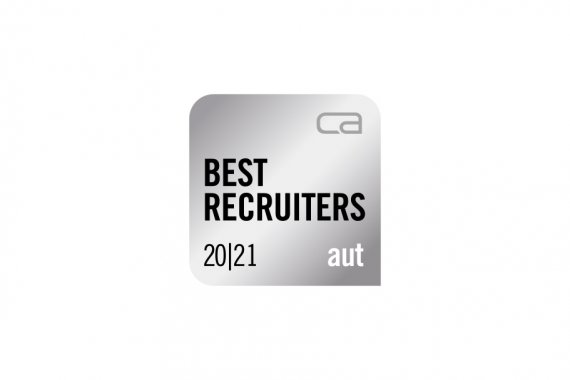 Best Recruiters 2020/2021
In 2020/2021, BEST RECRUITERS again tests the recruiting quality of Austria's most significant employers. NOVOMATIC was able to maintain the industry second place in the electrical/electronics manufacturing category and was thus once again awarded the silver BEST RECRUITERS seal. NOVOMATIC was also able to move up a few places again in the overall ranking and is one of the top 100 employers. Especially in this challenging year, we are proud of this award, which confirms our high value for quality recruiting together with our managers and specialist departments.
The BEST RECRUITERS study, the largest recruiting study in the German-speaking region, again evaluated the recruiting performance of the 529 employers with the highest turnover and the highest number of employees in Austria from 38 industries. In this study year, 233 criteria of 9 categories were surveyed. The focus is on the career website, mobile recruiting and social media, as well as online job advertisements. The core of the study are the examination of the handling of applicants and this year also the crisis resistance and the flexible adaptation of HR processes to the new circumstances due to the Corona pandemic.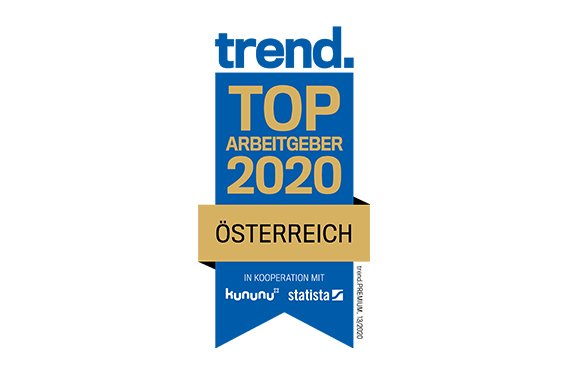 trend Top 300-Arbeitgeber Österreichs 2020
In 2020 NOVOMATIC is again one of the 300 best employers in Austria, as published by the business magazine "trend" in its current issue in April 2020. NOVOMATIC was able to improve significantly compared to the previous year and was ranked 75th out of a total of 300, whereas in the previous year we were still ranked 125th.
Over a period of several months, anonymous online surveys of employees (from more than 1,000 Austrian companies with at least 200 employees each), trend readers and members of the social networks Xing and kununu are collected and evaluated. Trend and Statista defined 20 sectors in advance and assigned the companies to these sectors. NOVOMATIC took 7th place in the industry evaluation "Electronics and electrical engineering, medical devices".
We are very pleased with this result, because it shows that the measures taken by NOVOMATIC are well accepted. Not only to attract the best specialists and managers on the market for our company, but also to inspire our employees for NOVOMATIC in the long term.
Best Recruiters 2019/2020
BEST RECRUITERS, the largest recruiting study in German-speaking countries, has been testing the recruiting quality of Austria's most important employers already ten years in a row. NOVOMATIC convinced again this year and was awarded with the Silver BEST RECRUITERS seal of quality as well as became Industry second in the category electrical/electronic production.
The BEST RECRUITERS study annually reviews the recruiting measures of 500 Austrian employers with the highest number of employees and the highest turnover in 34 sectors. Based on around 240 scientific criteria, three survey pillars are identified: Online recruiting presence, online job advertisement analysis and handling applicants.
We are proud of this great award, which confirms our high quality standards as for the recruiting process and we will certainly continue to work on steadily optimizing our recruiting quality.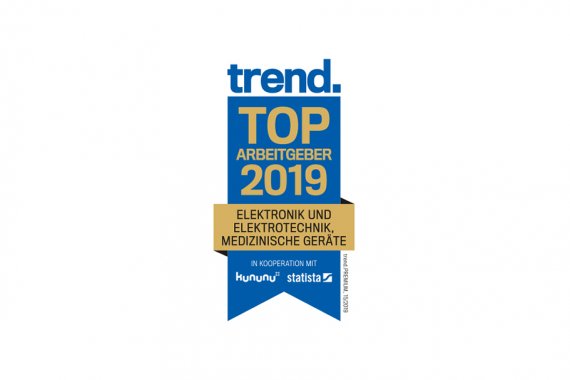 "trend" magazine - Top 300 Employers Austria
The business magazine "trend" published in its current issue of April 2019 the ranking with Austria's 300 best employers. NOVOMATIC was again mentioned twice this year: Compared to the previous year, NOVOMATIC improved by 99 points and is thus represented in the category of the "25 best newcomers". In the overall ranking - which was determined across all sectors - NOVOMATIC achieved 125th place.
The placement is based on an anonymous online survey of employees (from more than 1,000 Austrian companies), trend readers and members of the Xing and Kununu social networks.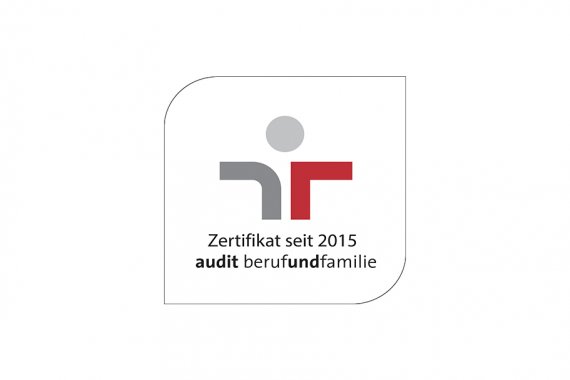 Audit berufundfamilie (Work and Family Audit)
NOVOMATIC is committed to a family friendly working environment. It is very important to us that our employees are able to strike the right balance between their private and professional lives. We create flexible framework conditions to accommodate individual living situations.
Therefore, in September 2015, we took part in the "work and family" audit, and were awarded the basic certificate. In Feburuary 2019 we received the full certificate. In this audit, companies that subject themselves to assessment and work to further optimize their family friendliness are certified with a state seal of approval from the Federal Ministry for Family and Youth. The defined targets to improve the work-life balance are implemented on an ongoing basis. We take this task very seriously.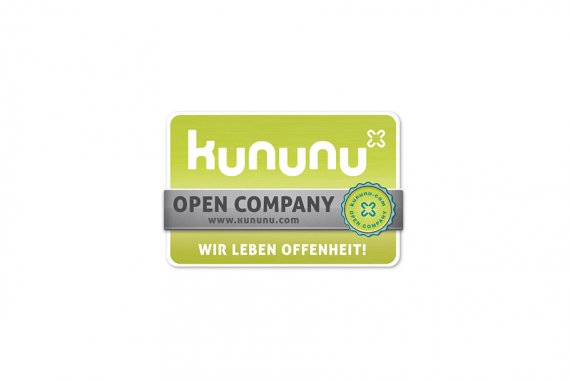 Kununu – OPEN Company Siegel
NOVOMATIC is proud to announce the company has been awarded the OPEN Company seal of quality. This seal is being distinguished by kununu.com, an employment review platform. With this seal, kununu.com honors companies that dispose a high readiness to engange in dialogue. The seal can only be achieved by actively calling employees to evaluate the company on kununu.com, commenting on already existing evaluations or providing an insight into day-to-day work. NOVOMATIC is proud to receive this seal for the open handling of its employees.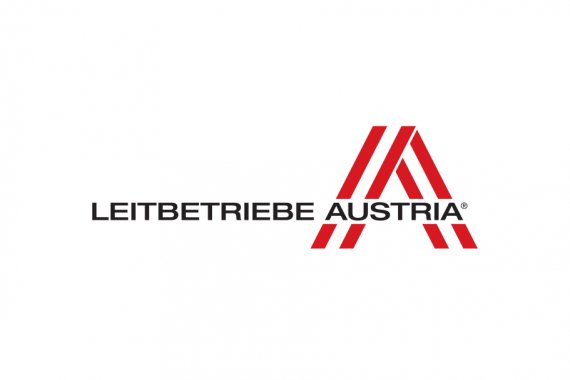 Leitbetriebe Austria (Leading Companies Austria)
In February 2022, NOVOMATIC received certification as a leading Austrian company from "Leitbetriebe Austria" for the fourth time. The group-wide sustainable business strategy, the high innovative strength and the promotion of young talents make NOVOMATIC a company with exemplary function.
In the course of a comprehensive qualification process by the independent, cross-industry excellence platform "Leitbetriebe Austria", those Austrian companies that stand out through special achievements prove themselves as leading companies. The evaluation focuses on sustainable corporate success, innovative strength and responsibility towards employees, the environment and society.